Office Deep Cleaning Services
RATE: Starts at P80/sqm (email: inquiry@cmdacleaning.com for quotations)
Your office is a place to be productive and a place of growth. It is essential to provide a workplace conducive for learning and working. We can help you with that, we leave nothing but well wishes that your business prosper even more.
Who are your cleaners? 
Our cleaners are personally trained by us to follow strict cleaning process that we have developed and put to action every single time. Although we are a family-oriented small business, we pay our regular cleaners minimum wage with mandated benefits and more. We have trained our teams on how to regard themselves as professional at all times so you can expect better behaved cleaners and results-driven teams. We have a strict hiring process and do not employ without proper identification, referral or vouches. We highly value your privacy and your trust so we make sure we deploy cleaners who are trustworthy, decent and deserving of a good, stable job.
Not all offices are the same and we have a customized cleaning process on each offices but here's a general flow on how we go about with our office deep cleaning to give you a brief idea.
All Rooms: Executive rooms, conference rooms, meeting rooms, board rooms/war rooms, and stock rooms (optional) will all be thoroughly cleaned for an orderly, better smelling and better looking office. Cobwebs will be removed from ceilings, walls and floors. Finally, all surfaces will be disinfected by a high grade, BFAD approved disinfectant to kill germs, virus and bacteria and ensure a clean and safe work rooms.
Restrooms: All restrooms will be washed, scrubbed and sanitize. Clean mirrors. Polish chrome. Wash floors and tile walls. Deodorize urinals and toilet bowls. Application of BFAD approved odor counteractant to remove foul smell.
Pantry: Counter tops and cabinet exteriors will be cleaned to ensure clean and safe storage for your employees' food and beverages. Small or big pantry appliances and furniture will be cleaned and sanitized as well. Grease trap cleaning is also included.
Work Stations: Clean and sanitized including keyboards, mouse, office tables, cubicles, and office chairs to ensure that virus and bacteria are prevented from spreading.
Floors and Carpets: Will be vacuumed and tiled floors will be mopped and sanitized.
We also scrub and polish floors using floor polisher equipment but it's a highly specialized area so it's an added service. We also offer carpet shampoo as added service- it's a great way of preserving and caring for your carpets as we use solutions that will not harm any carpet.
Windows: Interior windows will be cleaned using our industry grade glass cleaning solution.
Doors and frames: They maybe just little things for most but these things can collect dust and germs easily. We will sanitize it for you top, bottom, inner, outer, left and right.
Glass panels: Glass dividers, windows and cubicles will be thoroughly cleaned to remove unwanted marks on it.
Small to large office furniture: All wiped and carefully cleaned- that includes through vacuum of office chairs, executive chairs and even visitor lounges.
Ceilings: It's tricky to clean ceilings especially the open type ones but we surely do our best to clean it because dusts settle there and can cause rhinitis, asthma attacks and more. It's also good to clean sprinklers as cobwebs may cause its malfunction when it's needed.
Light fixtures: We also wipe clean all light fixtures. Simply, no stone left unturned, well in our case… no stone left uncleaned.
Need more than just a one time deep cleaning of your office?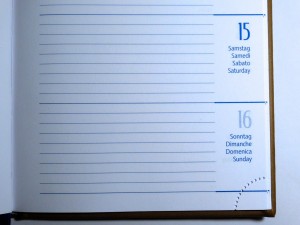 We can also provide you discounted rates for monthly, bi-monthly or weekly cleaning at a reasonable contract. Every cleaning schedule will have the same level of deep cleaning service and CMDA touch to ensure your office or establishment is in perfect shape.
If you just need the skills of a trained and professional CMDA custodian (cleaner), we also provide manpower for a weekly schedule or whenever you need. Our custodian can work with any cleaning material you provide, or he/she can recommend or suggest what other cleaning solutions can help in making your office a better place to work in.
Get in touch with us today to learn more about our multi-scheduled office cleaning service.
Aside from a one time office deep cleaning service, we also provide monthly cleaners on several offices around Ortigas, Pasig, Makati, San Juan, Taguig, Quezon City, and nearby areas of Metro Manila.
How does it work? 
Regular cleaner/s are assigned to your office depending on your requested number of days in a week. Our minimum number of hours per visit is 3 hours and maximum of 6 hours. This is because we require our staff to report to our office before and after deployment for proper facilitation and monitoring.
For rates, please email: inquiry@cmdacleaning.com
If your office needs a quick cleaning task, we offer a per hour basis cleaning service.
We can provide one cleaner for a minimum of 3 hours. Rate starts at P250/hr plus the transportation of the cleaner. For this rate, you will have to provide the cleaning materials and solutions. Should you request for materials and solutions, it can be approved with additional fees.
Inquire through our phones and email.
650-9018 | 994-7870
0917-144-2632
inquiry@cmdacleaning.com
Special Services We Also Offer:
Office Carpet Stain Removal and Shampoo (with steam cleaning)
Sofa Stain removal and Shampoo (with steam cleaning)
Office Chair Shampoo and Stain removal (with steam cleaning)
Wall sanitizing
Organic Pest Control – ants and cockroach problems
These services can be availed as add-on to our one-time deep cleaning package or can be requested as a stand alone service, meaning you can request for a carpet shampoo service only or office chair shampoo service only.
Please speak with our office administrators at 650-9018 | 994-7870 so we can help you with your cleaning needs. 
PAYMENT TERMS
We always require 50% down payment at least 3 days before cleaning schedule and 50% full payment on the day of cleaning schedule.
For daily, weekly and monthly contracts we require one month advance payment to secure your guaranteed schedule for the entire month. We do not require one year contract. You can avail of these services based on what was agreed and based on payment schemes. And both parties can cancel the contract at anytime.
PAYMENT METHODS ACCEPTED
Cheque – please request for the payee name
Bank Deposit or Online bank transfers – BDO | UnionBank | East West
Paypal – you will incur Paypal fees
Kindly call us at 650-9018 | 994-7870 or send us an email at inquiry@cmdacleaning.com or you can simply fill up the form below and we will get back with you within 24hrs.
---
Here's a sample quotation calculator that you can use. Please note that prices reflected are not final. You have to secure an approved formal quotation from us.