Home | Condo Cleaning Services
RATE: Starts from Php75- Php95/sqm
A completely clean home. Just the way you want it.
Cross a major chore off your to-do list by letting us take care of the house cleaning. Then savor the pleasure of knowing your whole home has been cleaned by a professional team you can trust.Our cleaning services are thorough, consistent and customized because not all homes/condos are the same. CMDA home cleaning services are available for your weekly, every other week, monthly or one-time detailed cleaning needs.
On every visit, your CMDA cleaners will dust, vacuum, wash and sanitize each of your rooms. Using our equipment and BFAD & FDA approved, environmental friendly cleaning solutions, your cleaners will cleanse from left to right and top to bottom, so no detail is ever overlooked. Our teams follow a meticulous cleaning process that we developed, practiced and put to heart.
Who are the cleaners? 
Each of our cleaners are personally trained by us, experienced, honest and reliable cleaners. We personally know all of our cleaners, they and their families are part of our own family. We have a strict process of hiring because we don't want to let "just anyone" inside your homes and invade your privacy.
What set them apart from your regular household help is that they are skilled from experience of cleaning hundreds of units, offices, spaces and areas.
We make sure they are also updated with the latest tips and secrets in the cleaning industry so that they improve in their work and become more efficient.
You can trust that they know what they are doing. We also use tested, environment friendly, BFAD approved, and industry grade cleaning solutions to help us clear out not only dirt and dusts but germs caused by virus and bacteria. Providing you a true deep cleaning service.
What's a typical home/condo deep cleaning like? 
All rooms will be cleaned and sanitized 
Dust picture frames, knickknacks, ceiling fans, lamps, furniture, woodwork, shelves and baseboards
Remove cobwebs from ceiling to walls
Spot clean the walls
Vacuum carpets or any other upholstered materials
Wash all floors and dry wood floors
Vacuum furniture, including under any cushions
Empty and clean ashtrays and wastebaskets
Clean all mirrors
Clean windows and curtains (screens too if you have them)
If you want to change your bed sheets, just leave it by the bed and they will make the bed/s for you
Cabinets can be cleaned with supervision of owner or authorized representative
Simple organization
Note: There are scratches in walls that may look like dirt but in fact these are scrapes that will never come off unless you have your walls repainted. Most of the time, cleaning and scrubbing them will damage your walls even more. Our cleaners will inform you of these.
Kitchen
Clean appliances, counters, cabinets, cupboards
Clean, scrub and sanitize kitchen sink
Clean cabinet under the sink – grease trap included if you have any
Clean and sanitize counter tops and back splashes
Clean the range top and refrigerator top and its exterior
Clean all kitchen top appliances
Clean dining table and chairs
Wash & sanitize kitchen floors
Toilet & Bath
Clean, scrub and sanitize showers, bathtubs and sinks
Clean and sanitize vanities, back splashes and toilets
Clean mirrors and glass panels to remove water marks and calcium
Polish chrome furnishings (shower heads, bidet, faucet)
Wash floors and tile walls
Sanitize entire area (including drains)
Deodorize (we use odor counteractant)
Note: There are far too old water stains or hard stains that cannot be removed by any of our solutions and tools. Our cleaner/s will inform you if they encounter it.
Living Room
Move furniture to clean dirt underneath
Wipe clean all furnishings and appliances in the living room
Vacuum sofa/couches/carpet
Dust picture frames, knickknacks, ceiling fans, lamps, furniture, woodwork, shelves and baseboards
Remove cobwebs from ceiling to walls
Vacuum carpets or any other upholstered materials
Clean light fixtures
Door frames will be cleaned
Living room appliances will be carefully cleaned
Displays will be carefully cleaned
Balcony, Windows
We only clean the interior side of the windows especially for condominium and high rise buildings. If this is a house, we can definitely clean high windows using scaffolding but that would incur additional charges.
Your team will bring all the necessary cleaning materials and BFAD approved solutions for you. For high ceiling and walls that might require scaffolding to reach and properly clean the areas, will incur additional charges.
There's a whole lot difference in our deep cleaning package than the basic cleaning using the Handy helpers. Deep cleaning package will entail far more details in cleaning and the hours are longer with a fixed and agreed upon rate.
Handy Helper (Per Hour Cleaning)
We are also offering per hour cleaning wherein we will be sending you one skilled cleaner (or more if you require more) to do basic cleaning to your home.
Each cleaner deployed have undergone thorough background check and completed medical clearance. Our cleaners are trained and skilled workers.
They are trustworthy, honest and very reliable. Our cleaners follow a strict protocol and an effective cleaning process so that when she comes to your home she knows what to do after your initial briefing and instructions. She will also be able to recommend cleaning processes and applications should you need one.
Our Handy Helper Basic Cleaning includes:
Bedroom
Wipe furniture, appliances, shelves and vanity area
Clean windows and mirrors
Make beds – she can change the bed sheet for you
Clean floor areas (please provide a mop for a more thorough cleaning)
Take out trash – please provide her with a new trash bag/liner
Freshen the room
Bathroom
Basic wet cleaning of shower area and water closet (soap and rinse)
Scrub and spot clean of shower area and water closet
Scrub the interior and exterior of the toilet
Clean windows and mirrors
Wipe vanity area
Arrange toiletries
Take out trash – please provide new trash bag or liner
Dry the floor for your own safety
Living Room
Wipe furniture, appliances and shelves
Clean floor areas (please provide mop)
Clean windows and mirrors
Simple organization
Freshen room
Kitchen
Wash the dishes
Clear dish rack
Wipe dining table and appliances (exterior only)
Scrub and wipe counter tops
Clean floor areas (please provide mop)
Take out trash- please provide a new trash bag or liner
Spray effective sanitizing solution on counter tops
Rates for Handy Helper (Per Hour) Cleaning Service:
PHP250 per hour per one cleaner – you will need to provide all the materials needed.
PHP 300 per hour per one cleaner with basic cleaning solutions and materials + P50 per hour if you require vacuum cleaner.
Fogging | Insect Pest Control Service
Description:
Kill all known household insects, including molds and bacteria, without leaving any foul or chemical odors. Best when deep cleaning is done after fogging/misting to clean up insects that fell dead after minutes of fogging.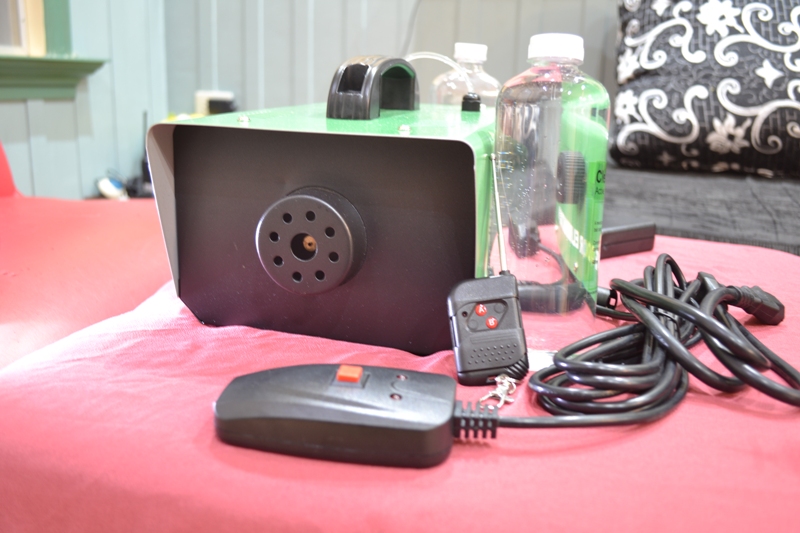 Process:
Assessment: (1-5 mins) check where to direct machine. Open all cabinets and bedroom/CR doors (if condo). Open electric fans to better circulate the mist.
Initial Misting: (3 – 5 mins) deploying of initial mist
Cool down: (15 mins) Let fog/mist circulate and fill the room
Secondary Misting: (3 – 5 mins) deploying of secondary mist to ensure room is saturated
Wait time: (45 mins – 1 hour) wait for this time period before entering the area
Total Duration of Fogging only: 2 hrs
Total Duration of Fogging with deep cleaning: 1 hr and 30 mins for the fogging and then add cleaning time of 3-6hrs depending on the size of your home/area. 
More Services We Offer:
Bed/Mattress Cleaning, Shampoo & Stain Removal (comes with steam cleaning as well)
Sofa/Couch Cleaning, Shampoo & Stain Removal (comes with steam cleaning as well)
Dining Chair Cleaning, Shampoo & Stain Removal (comes with steam cleaning as well)
Safe & Organic Pest Control – ants & cockroaches
Wall sanitizing
We service the following areas: Ortigas Pasig Makati San Juan Taguig Quezon City (some parts)
Call 994-7870 | 650-9018 | 0917- 144- 2632 | 0917- 509-2768 (sms, viber)
Or send us an email at  inquiry@cmdacleaning.com
If you are a condo unit owner and you lease your units, we can provide you with a certification that we have professionally cleaned your unit that can potentially attract tenants. If you are a tenant, we can issue the same certificate.
PAYMENT TERMS
We require 50% down payment to confirm your schedule and the rest of the balance is payable on the day of the cleaning.
PAYMENT METHODS ACCEPTED
Bank Deposit or Online Bank Transfer through- BDO, East West or Union Bank
Cheque Payment- please request for the payee name
Paypal – you will incur Paypal fees
Cash Payment through deposit or pick up
Your privacy is very important to us. We do not disclose any of our client's information unless we are given permission.
If you want to proceed with the inquiry, please use the form below...