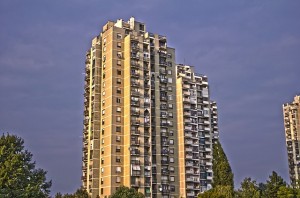 Are you living in a 3 bedroom unit, a loft, or a "shoebox" studio type condominium unit? No matter what the size, condo cleaning and maintenance is as tricky as it sound, despite cleaning it a dozen times a day, there still seem to be dusts and dirt somewhere around your place. Your helper (if you have one) may do her job, but admittedly, they could only clean as much as they can without taking time doing other chores (ie. cooking, laundry, etc).
Check out our Home Cleaning and Feng Shui tips – Decluttering your home in the year of the Monkey
Condominium Conundrum
The simplest solution to cleaning your condominium is to hire a one time professional cleaning service crew to disinfect and sanitize your place from top to bottom in a single day, and then maintain it. As soon as spring cleaning is done, you can apply measures to keep the dirt from coming back, add a cleaning time 3 times a week in your schedule and setup a twice a month, monthly or quarterly cleaning appointment with the cleaning service professionals. But if you are looking into doing the cleaning yourself, here are some suggestions on how to do it: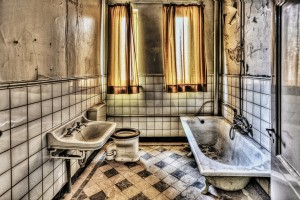 START BY SOAKING
The two dirtiest places in a condominium unit is the bathroom and the balcony. Before anything else, water the walls and floor of your bathroom and balcony, and then spray generous amount of undiluted liquid bathroom cleaner or Grime destroyer. This will make cleaning them easier. Pour some toilet bowl cleaner in your toilet bowl and wash basin (ceramic) to loosen the grime in it.
DE-DUST FROM THE TOP
Have tried sweeping the floor and then after a few minutes there's dust again? After moving around cleaning up the dirt, air has circulated inside your house, pushing dusts from cabinet tops, refrigerators and cupboards. To save time and energy, dust all vertical spaces of your unit, let it fall on the floor, so you can just have one full sweep later on. Don't forget the cobwebs on your ceiling and the space underneath your hanging cabinets.
CLEANEST TO DIRTIEST
Now that you're done with the tops, you can start sweeping (or vacuuming) the floor. Start where there's the least dirt towards the dirtiest to avoid spreading more dirt across the room. Contain the dirt as soon as possible (dustpan or straight to a garbage bag). Make sure to include the spaces under and behind your refrigerator.
SCRUBBING
After soaking the balcony and the bathroom for an hour or two, you can re-apply a few drops of bathroom cleaner and start scrubbing the grime. It should fall off easily now since the soak, and even a jet stream of water could do the trick. If you see dark patches in between the bathroom tiles, try placing some baking soda and vinegar and start scrubbing. If the dark patches won't budge, it means it is time to re-grout. You can't do anything about it at this point until you have it re-grouted.
MAINTENANCE
Now that your place is clean, here are a few things you can do in maintaining it that way. Here are a few suggestions:
sweep/vacuum the floor every other day
install a wide rubber stopper at the bottom of the door to prevent dust from the hallways (and from your neighbor) from getting into your condo unit. It doubles as sound proofing as well.
you can opt to keep the balcony doors and windows closed or place an air purifier near them to filter the dust coming in.
Keep your things organized and bring clutter to a minimum so they don't accumulate dirt.
Now that your city home is clean and in top shape, don't forget to schedule your deep cleaning at least twice a month to retain that fresh feel. Consult with a professional when it is best to re-grout your tiles, repaint your walls, or vacuum your carpet, beds and sofas.